[et_pb_section][et_pb_row][et_pb_column type="4_4″][et_pb_text]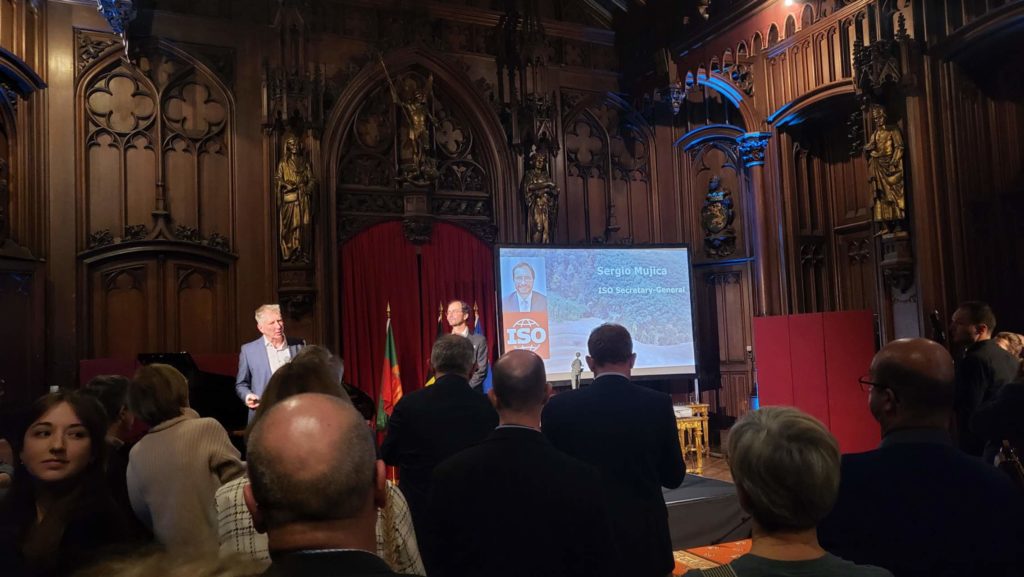 Sust.In's founder and CEO, Seph Wang, as an expert of NBN, the Bureau de Normalisation of Belgium, had the pleasure of being invited to attend NBN's annual Thank You event on 8th Nov. 2023.
As a pivotal subsector of the Belgian Ministry of Economy, NBN plays a crucial role in shaping standards for sustainable practices. In the spirit of collaboration and shared dedication to sustainable development, Seph Wang, also recognized as a committee expert of ISO/PC 343 (Management System for UN Sustainable Development Goals), conveyed Sust.In's commitment to pioneering tech-driven sustainability.
Sust.In remains steadfast in its dedication to contribute to the standardization of Sustainable Development Goals (SDG) Management. Our commitment extends beyond mere compliance; we actively shape and advance the standards that will define sustainable practices globally. Leveraging our tech-driven expertise, we aim to elevate the implementation of ISO, CEN, and NBN standards for sustainable development.
Looking ahead, Sust.In looks forward to deepening collaboration with NBN. Our strategic focus involves harnessing the power of Data Science and Artificial Intelligence to enhance the implementation of these standards. By integrating cutting-edge technology, we aim to set new benchmarks in sustainable development, aligning seamlessly with global standards.
As we reflect on this collaborative experience at NBN's annual event, we underscore our commitment to tech-driven innovation, excellence, and collaboration. Sust.In remains at the forefront of advancing sustainable practices and contributing to a future landscape where sustainability is not merely a goal but a universally embraced standard.